Audible Gift Memberships
Seljuk Battle Plate, early 13th century.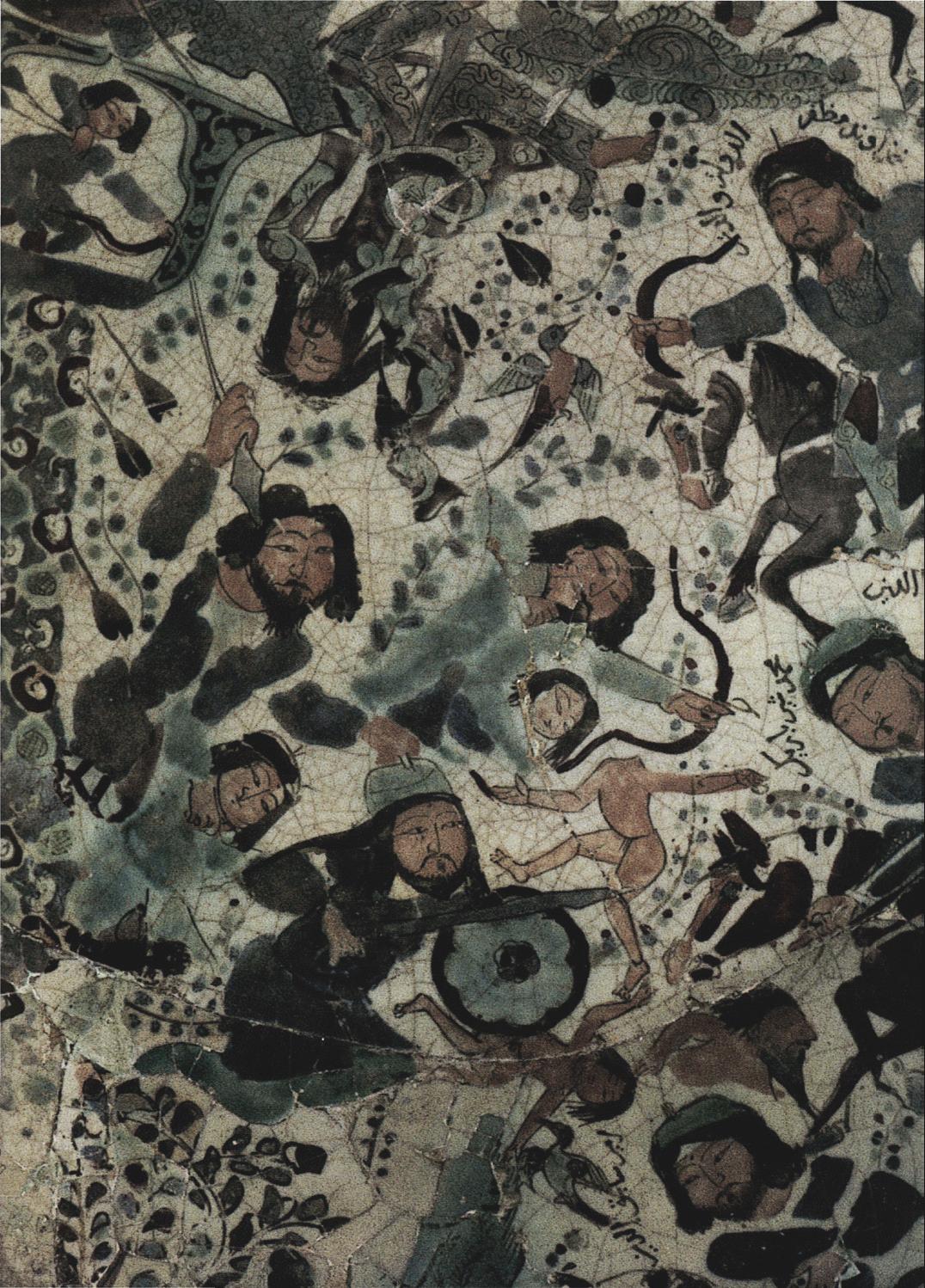 Kashan, Iran, early 13th century.

Referenced on p44, God's Warriors, Knights Templar, Saracens and the Battle for Jerusalem by Helen Nicholson & David Nicolle:
This so-called 'Battle Plate' from Iran was made early in the 13th century, before or during the Mongol invasions. In addition to being a splendid piece of Persian ceramic art, it clearly illustrates a real event which included the siege of a castle. The fortress was a signifiant zardkhanah or military arsenal, as indicated by the assorted forms of armour on its roof. (Freer Gallery of Art, inv. 43.3, Washington; photograph David Nicolle)


Back to the smaller image of this detail of a Seljuk Battle Plate, early 13th century.