Join Prime Video Channels Free Trial
Seljuk Bowl with Ruler and Attendants, late 12th - early 13th century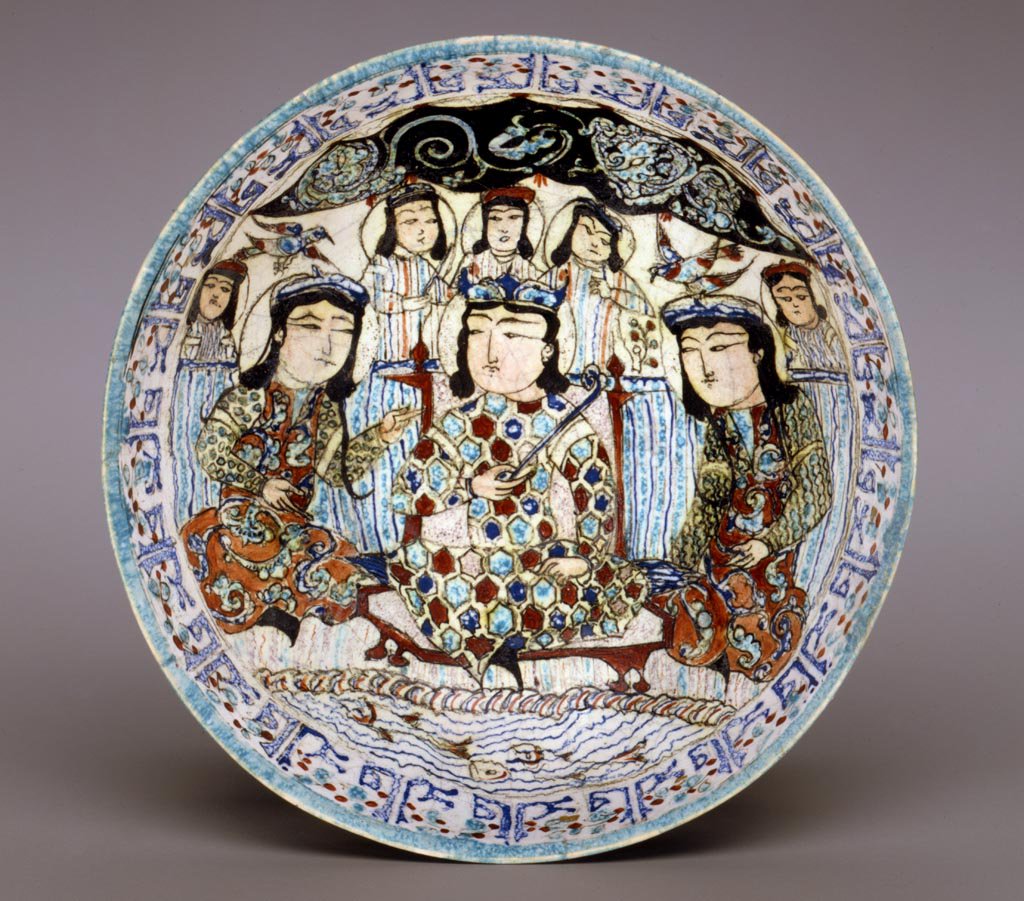 A larger image of this Seljuk Bowl with Ruler and Attendants. Toledo Museum of Art 1941.17.
Bowl
DATE: late 12th - early 13th century
DIMENSIONS: diam: 8 3/16 in. (20.8 cm)
MEDIUM: earthenware with overglaze
PLACE OF ORIGIN: Seljuk, from Iran, probably Kashan
PLACE OF ORIGIN: Kashan, Eṣfahān province, Iran, Asia
CLASSIFICATION: Ceramics
CREDIT LINE: Purchased with funds from the Libbey Endowment, Gift of Edward Drummond Libbey
OBJECT NUMBER: 1941.17
DESCRIPTION: A thinly potted bowl with a gently flaring foot. Decorated in haft rang, seven-color polychrome technique. Decorated on the interior with a mounted bowman slaying a dragon. The archer's brown steed floats amid floral arabesques in low relief with traces of gold. Around the interior of the rim, a Kufic inscription in gold on a dark blue band. The exterior is covered by interlocking lozenges drawn in light blue.
Source: Toledo Museum of Art



---


Referenced as figure 375 in The military technology of classical Islam by D Nicolle
375. Ceramic plate, late 12th-early 13th centuries AD, Iranian, Toledo Museum of Art, Edward Drummond Libbey Gift, Ohio (Grab B).

---

Other Seljuk Illustrations of Costume & Soldiers