Prime Student 6-month Trial
Illustration from the manuscript of the Romance of Varqa and Gulshah, c.1250.
FIG. 29.-47, 44b: Gulshāh souffrante dans sa tente; à droite sa mère assise; à gauche, deux chats mordant la queue l'un de l'autre; inscription: "La mère de Gulshāh."
FIG. 29.-47, 44b: Gulshāh suffering in her tent; her mother sitting on the right, on the left two cats biting the tail of each other; inscription: "The mother of Gulshāh."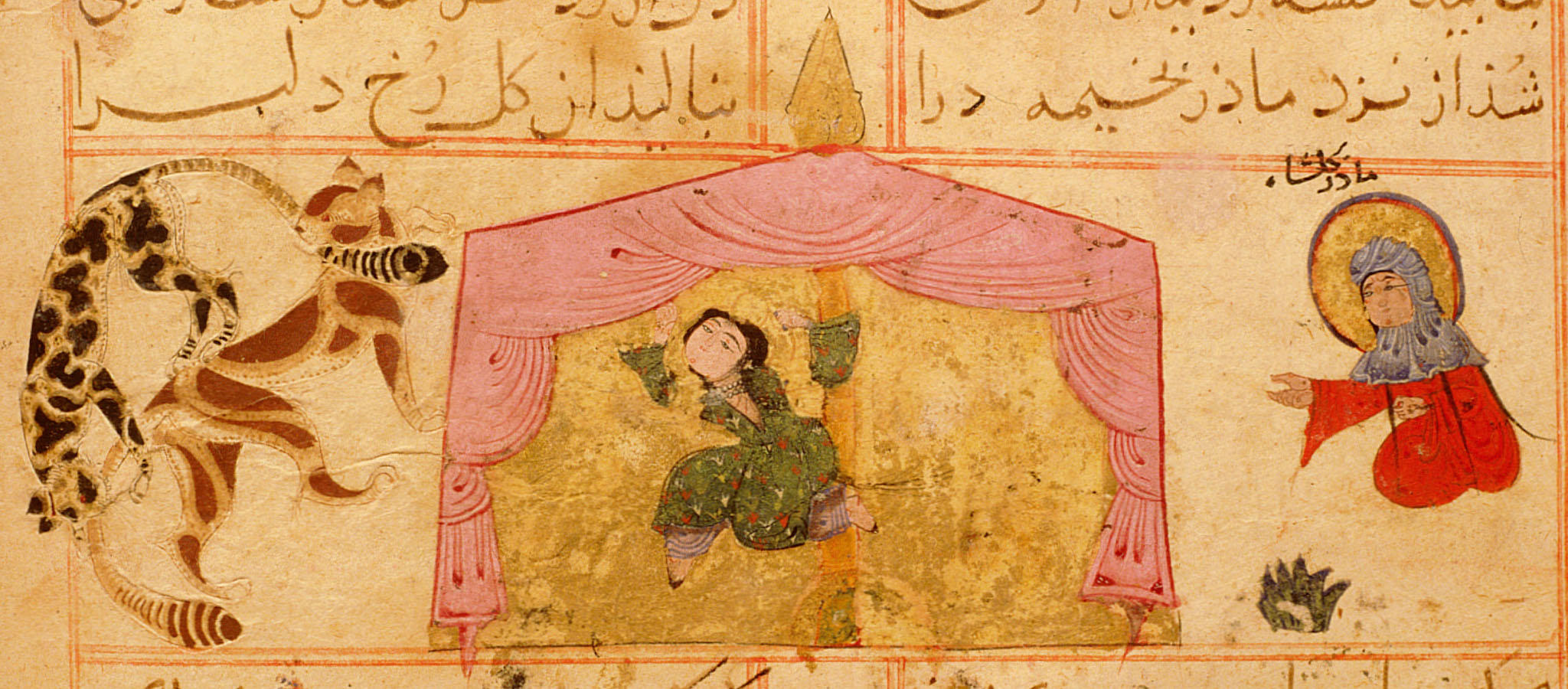 Gulshah suffers alone in her tent, while outside her mother is seated, and two cats fight.


Next: Gulshah with a slave to whom she gives a ring to give to Warqah
Back to the Coloured Illustrations from the Romance of Varqa and Gulshah
Back to Varqa wa Gulshah, page 5


---