Join Amazon Prime Music - The Only Music Streaming Service with Free 2-day Shipping - 30-day Free Trial
Illustration from the manuscript of the Romance of Varqa and Gulshah, c.1250.
FIG. 26.-44, 42a: Intérieur d'une tente, à gauche et à droite deux plantes; fond sans couleur; inscription: "La vieille femme vient et apporte de l'or à la femme de Hilāl."
FIG. 26.-44, 42a: Inside a tent, to left and to right two plants; background without colour; inscription: "The old woman came and brought gold to the wife of Hilāl."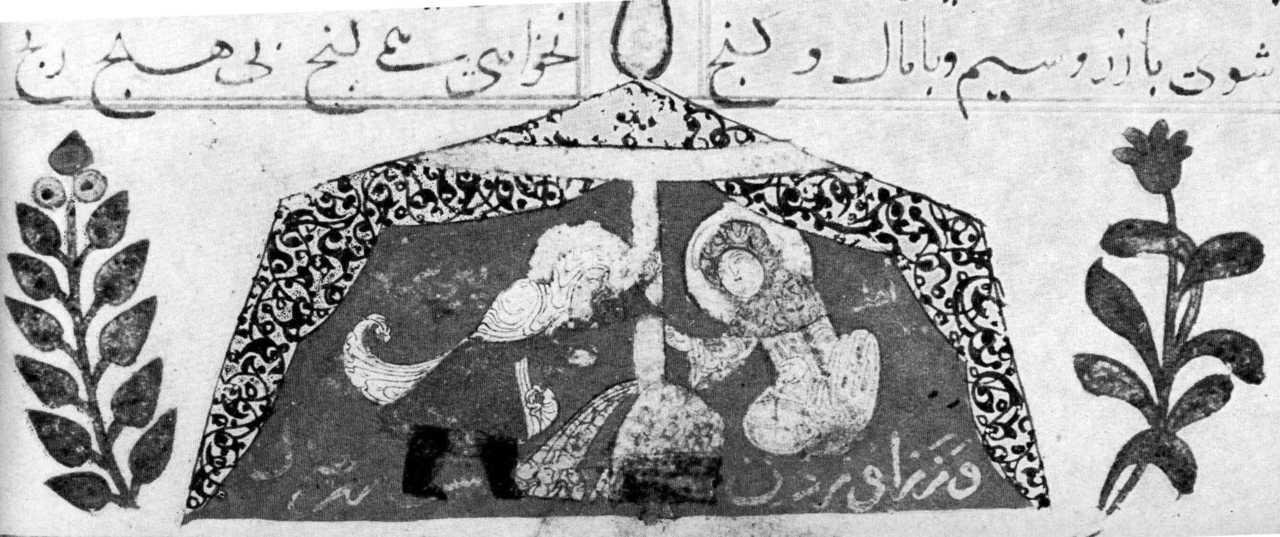 Gulshah's mother is persuaded.


Next: A reception with the king of Sham sitting on his throne
Back to the Romance of Varqa and Gulshah, page 5


---