Join Amazon Prime Music - The Only Music Streaming Service with Free 2-day Shipping - 30-day Free Trial
Illustration from the manuscript of the Romance of Varqa and Gulshah, c1250.

FIG. 21.-38, 36b: Warqah au combat; près de lui, un porte-étandard, derrière lui, deux personages sur chameaux battant de grands tambours; devant lui, deux cavaliers et piétons; fond rouge; inscription: "L'armée de Warqah disperse celle de Bahrayn et de 'Adan."
FIG. 21.-38, 36b Warqah to battle; with him, a standard-bearer, behind him, two figures on camels beating large drums; in front of him, two riders and foot-soldier; red background; inscription: "The army of Warqah scatters that of Bahrain and of 'Adan."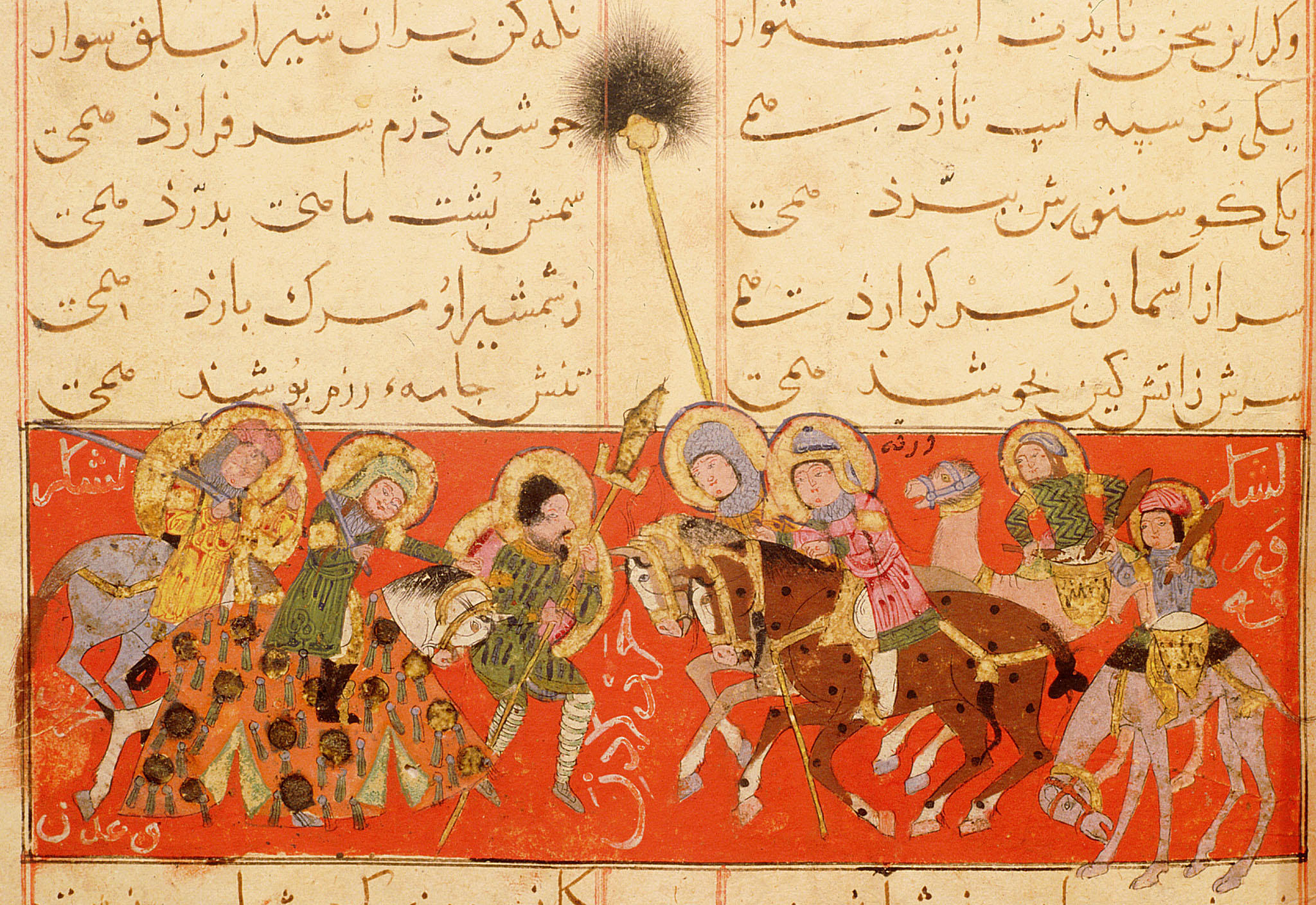 f.38/36b. Varqa's men disperse the troops of Aden and Bahrayn. Next


Back to the Coloured Military Illustrations from the Romance of Varqa and Gulshah
Back to Varqa wa Gulshah, page 4

See also Saracen Standards and Moslem Musicians by Ian Heath