Join Amazon Prime - Watch Thousands of Movies & TV Shows Anytime - Start Free Trial Now
Illustration from the manuscript of the Romance of Varqa and Gulshah, c.1250.
33, 32a: Visite d'adieux de Warqah à Gulshāh, avant son départ pour le Yémen; intérieur d'une tente, à droite une porte, à gauche une plante à fleurs et des oiseaux; devant eux un chat; inscription: "Warqah et sa Gulshāh."
33, 32a: Farewell visit of Warqah to Gulshāh, before his departure for Yemen; within a tent, to the right a door, to the left a flowering plant and birds; before them a cat; inscription: "Warqah and his Gulshāh."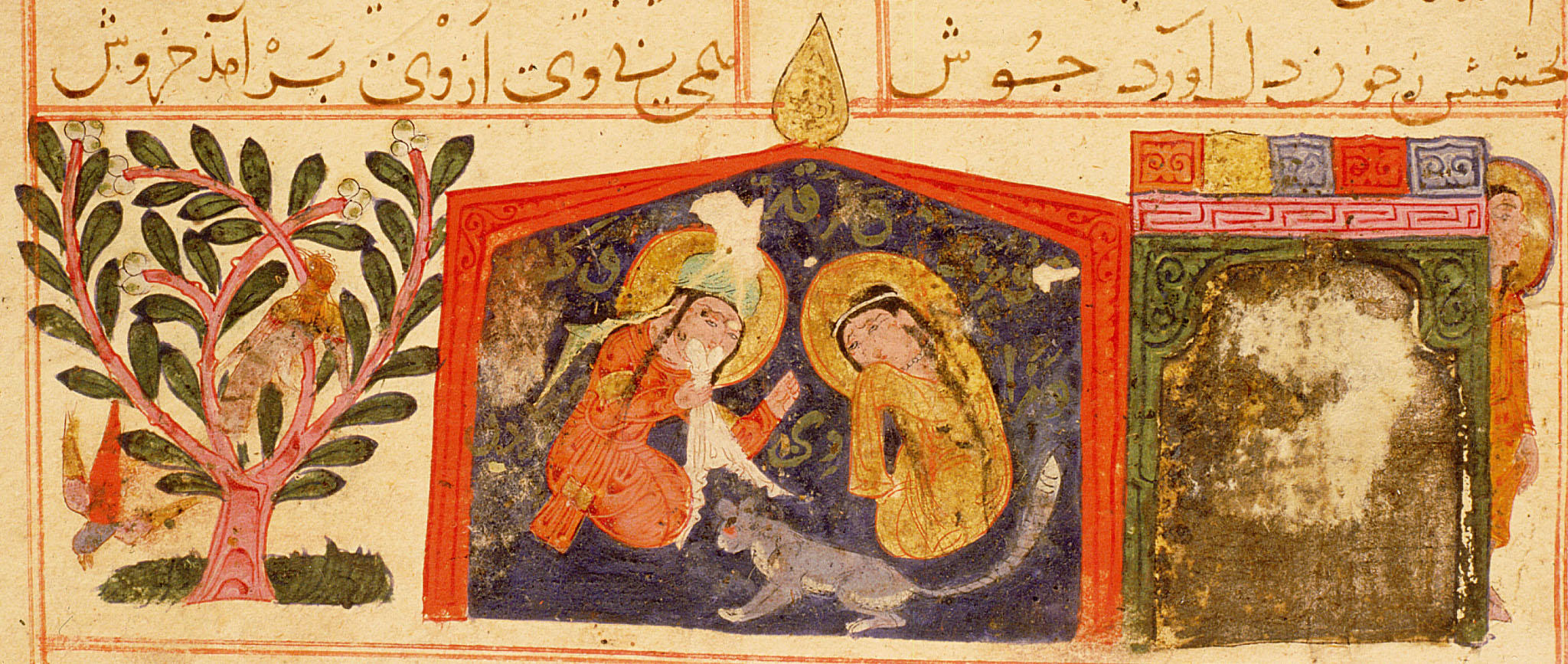 Varqa farewells Gulshah in a tent.