Amazon Prime Video Free Trial
Warrior On Mount Damavand
Illustration of a Timurid Soldier, 1397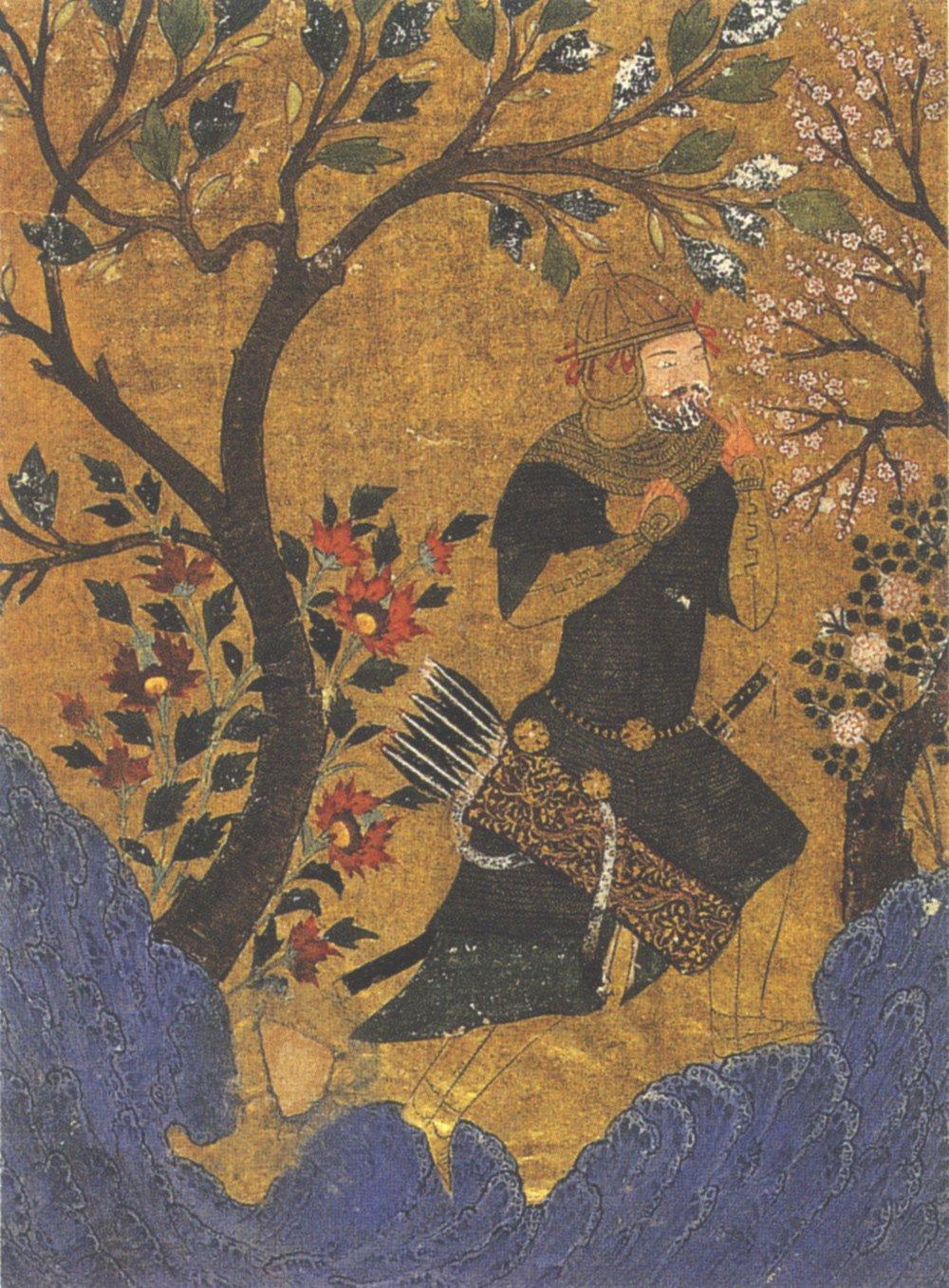 This miniature of a warrior on Mount Damavand, the conical mountain in the Alburz range which towers above Tehran, gives a good sense of the weapons and armour used by Timur's army. It comes from the Kushnama, (Collection of Epics, 1397), executed in Shiraz while Timur controlled the city.
From p.47, The Mughal Emperors: And the Islamic Dynasties of India, Iran, and Central Asia by Francis Robinson.
Held by the British Library Or. 2780, f.213v.

---

Back to Timurid Illustrations of Costume & Soldiers