Join Amazon Prime Student
Ottoman Illustrations from:
Paintings by Jean-Baptiste Vanmour (Van Mour), 1671-1737
Turkish lady
Een Turkse dame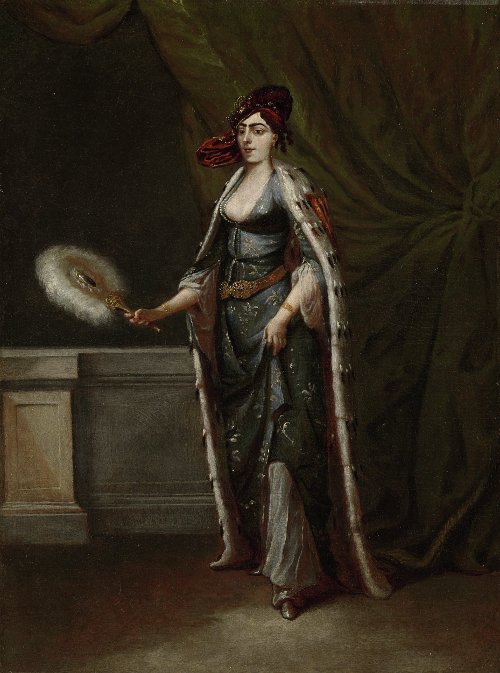 Larger Painting (1.1MB)
Next
Een Turkse dame. Tijdens de Tulpenperiode ging de halslijn van de vrouwenkleding naar beneden. Misschien is deze zelfbewuste dame met decolleté en waaier een Turkse, mogelijk zelfs de Witte Roos, de minnares van ambassadeur Calkoen.

A Turkish lady. During the Tulip Period the women's neckline was low. Perhaps this self-conscious woman with décolletage and turkish fan is possibly even the White Rose, the mistress of ambassador Calkoen.

Source: Rijksmuseum Amsterdam, the museum of the Netherlands

Back to Paintings of Ottomans by Vanmour