Amazon Music Unlimited
Ottoman Illustrations from:
Paintings by Jean-Baptiste Vanmour (Van Mour), 1671-1737
Kapıcı Başı, or Master of Ceremonies
De Capoudji Bachi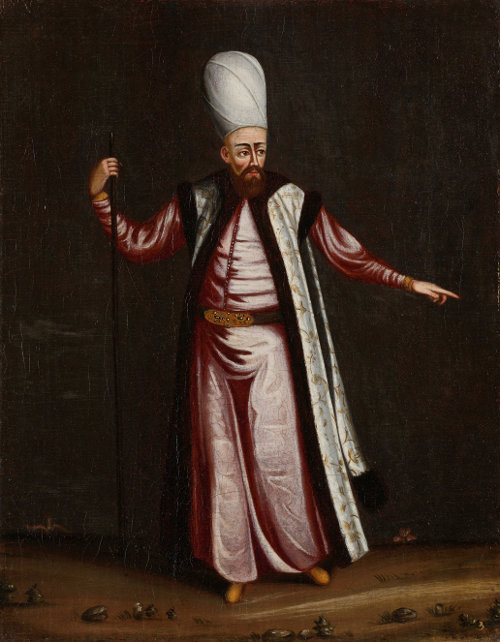 Capidgi-Bachi, ou Maitre des Ceremonies
Larger Painting (5MB)
A print based on this painting
Next
De Capoudji Bachi, opperdeurbewaarder van het Serail, of de Ibriktar Aghassi, de officier die de sultan het waswater aanreikt. Staande, ten voeten uit, een staf in de rechterhand.

The Kapıcı Başı, upper door keeper of the Seraglio, or Ibriktar Aghassi, the officer in the Sultan empowering the wash. Standing, foot extended, a staff in his right hand.

Source: Rijksmuseum Amsterdam, the museum of the Netherlands

Back to Paintings of Ottomans by Vanmour