Album containing 100 colour pages of costumes of dignitaries and officers of the court during the reign of Sultan Ibrahim (1640-1648).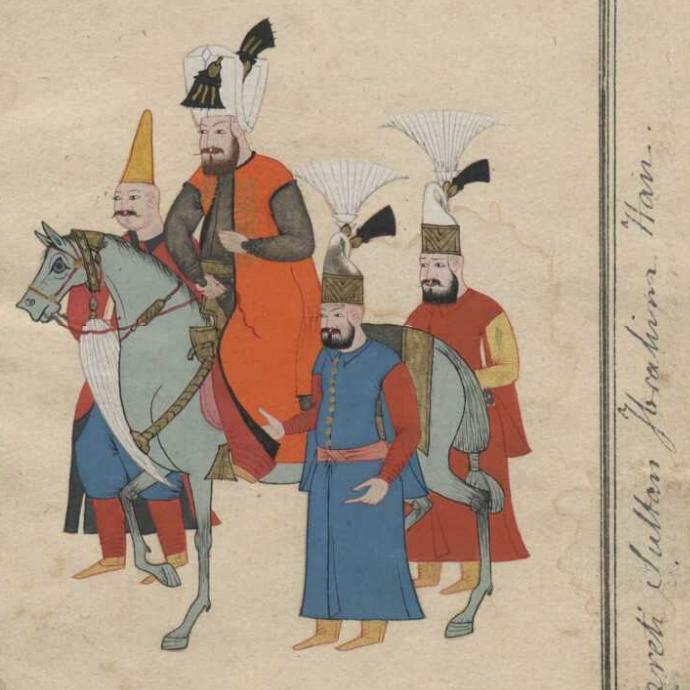 Sultan Ibrahim on horseback with a Bostancı and two Solaks.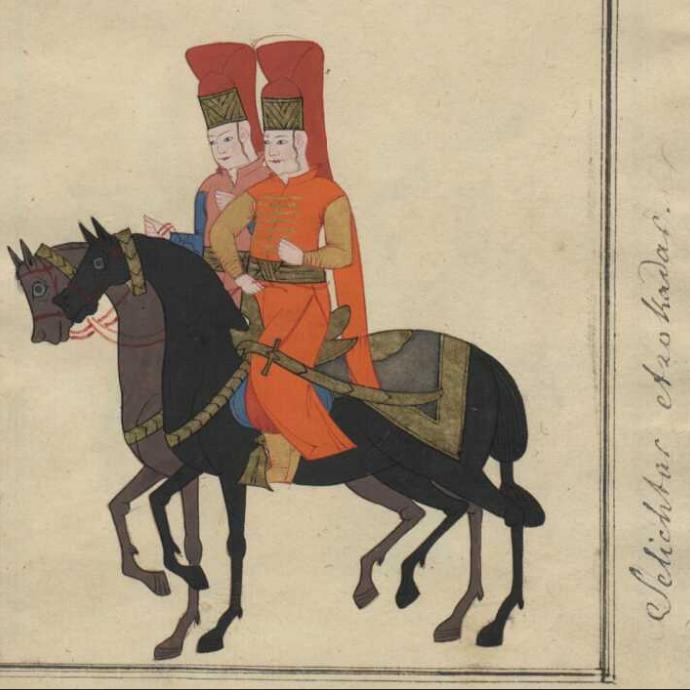 Silâhdars, the officials who had charge of the personal arms of the Sultan and who commanded his personal suite. The silâhdar stood behind the Sultan's throne holding his weapons and accompanied him in procession and on campaign. Wearing the red janissary (yeniçeri) felt head-dress (börk) with a strip down the back and a gold brim.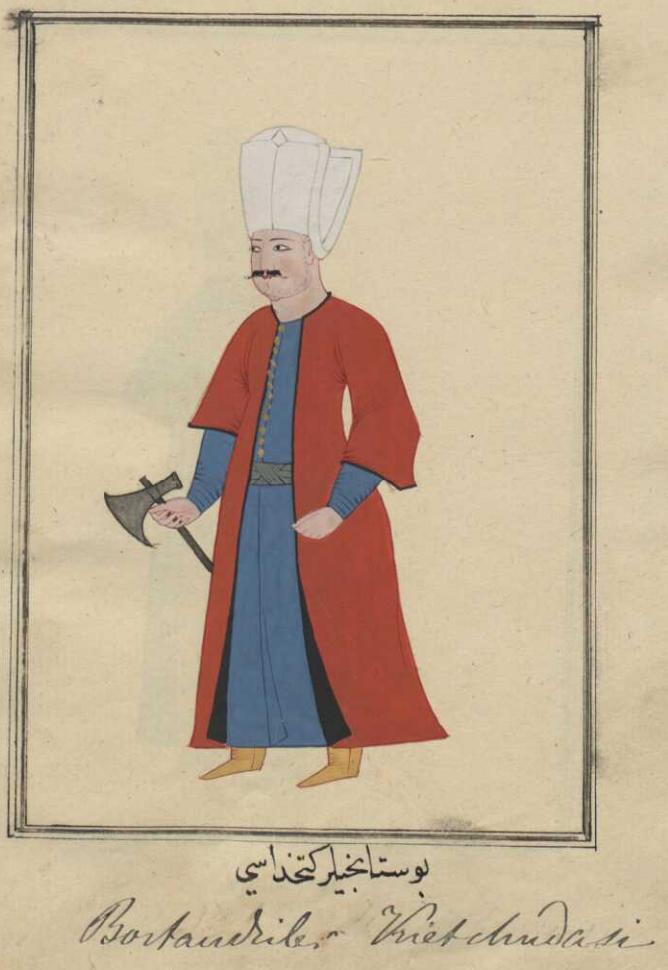 Bostancı kethüdası, the steward of the gardeners (subsequently commander of the imperial guard). Carrying an axe, he is wearing the tall white turban, mücevveze.