Bowl with Groom and Giraffe, Fatimid Egypt, c.11th Century.
Benaki Museum, Greece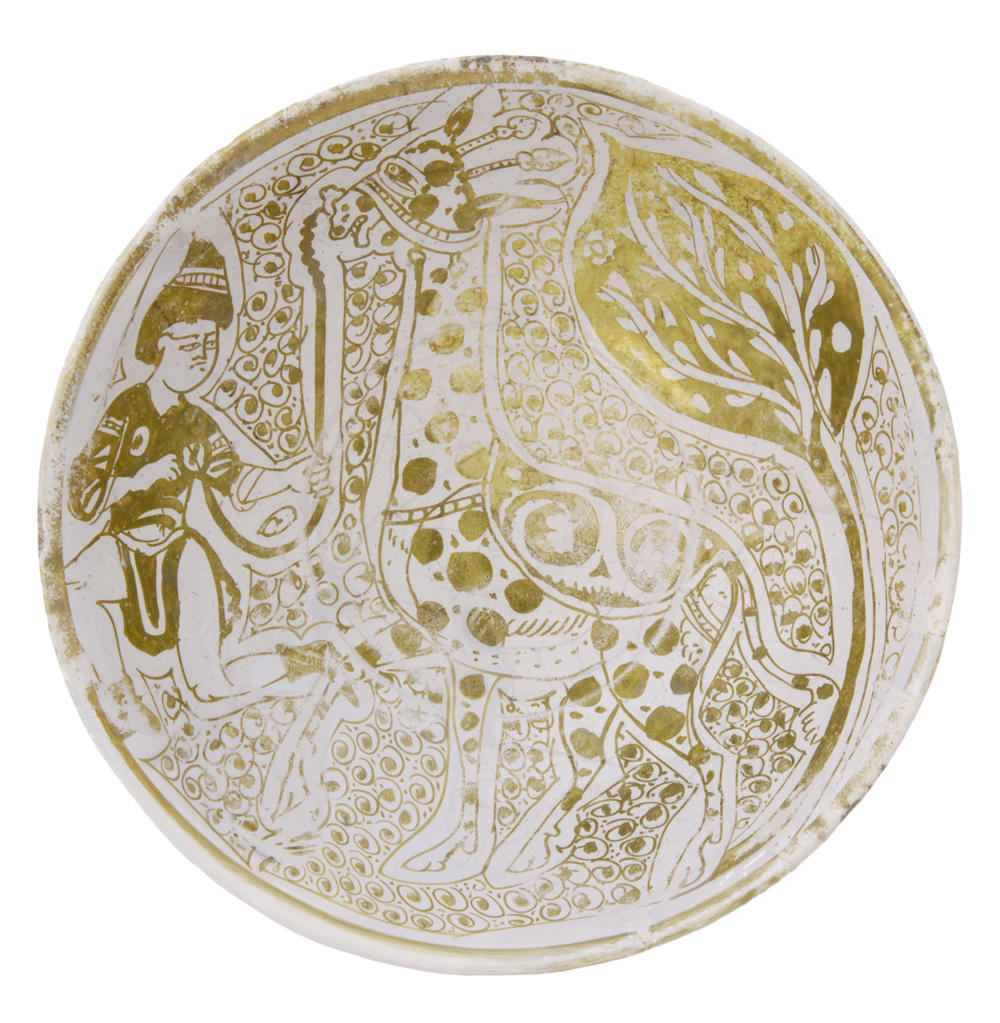 the groom leading a giraffe in the celebrated lustre painted bowl in the Benaki Museum (fig. 7). The groom also wears similar short boots, although without the characteristic cut-outs at the sides.
Source: pp. 147-148, Grube, Ernst J. "A COLOURED DRAWING OF THE FATIMID PERIOD IN THE KEIR COLLECTION." Rivista Degli Studi Orientali, vol. 59, no. 1/4, 1985, pp. 147–174.


Previous: Bowl with Labourer Carrying Basket, Fatimid Egypt, c.11th Century. Keir Collection.
Next: Fatimid dancer on an ivory panel, 11th-12th century, Louvre Museum, Paris, OA 6265/2; OA 6266.


---
Fatimid Illustrations of Musicians, Dancers, Revellers & Labourers